Clayton County Recycling, Inc. collects, processes, recycles, trades & brokers both ferrous & nonferrous metals. We offer both on-site and off-site metal recycling services.  Commerical, Residental and Industrial accounts welcome!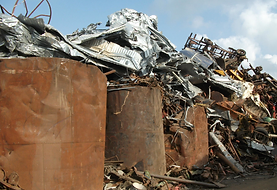 Metals Recycling
We accept all ferrous metals (such as iron & steel) and nonferrous metals (such as aluminum, copper, stainless steel, nickel, brass, tin, & titanium) for recycling.  
We offer the best prices for your scrap metals!
We also provide processed metal to steel mills and foundries.  Bulk pricing is available.
*Please note:  titles or junking certificates are required for ALL vehicles.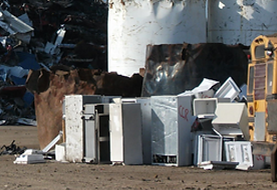 Appliance Decommission
We accept household appliances for recycling.
*Please note: we charge for all appliances unless you have a demanufacturing license through the DNR. Please call for current fees.
Water heaters and furnaces are acceptable as tin.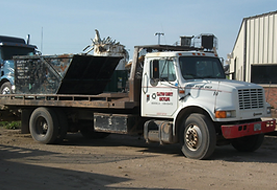 Off Site Clean-up
We offer both off site shearing and off site clean up services. We also offer convenient pick up services. We have roll-off containers ranging from 20-80 yards to get you the right size for your needs.
Call us today to get your site cleaned up!